When many small business owners think of brands, they think of the Apple's, Walmart's, & McDonald's of the world, while relegating themselves as small businesses. This is a huge mistake – building a brand is important for every business, no matter its size, and simply having a decent logo just doesn't cut it anymore in the digital world. Without a clear, consistent and concise brand, customers won't know what your business is about, what you stand for and why it's relevant to them. Digital Branding allows brands to foster long-term valuable relationships with their customers. 
Consumers can talk about, and relate to brands, they can share a brand's values and be active participants in driving the brand's mission. Even when they are not in the market for your product/service they will be far more likely to remember and recommend your brand if they align with it. 
There are many reasons why building a brand for your business is key, below are just a few: 
Credibility & Trust 
It's hard for customers to buy into a business they have never heard of. Because of this, they are unlikely to complete their purchase or will buy in smaller increments to 'test' the waters. With a strong, consistent brand, your business will be seen as established, and customers will be more willing to deal with you. In fact, studies have shown that some customers prefer established brands, which means a small business can compete with the big ones with a strong brand in place.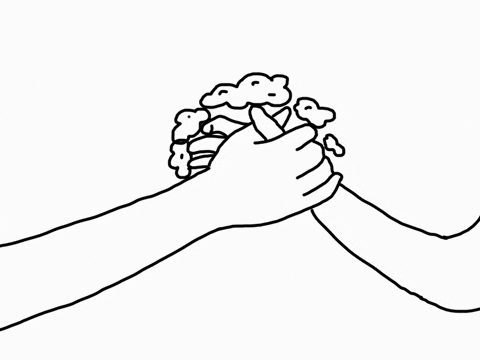 Branding Motivates Employees 
Many employees want to be a part of the bigger picture, and simply clocking in and out is not motivating enough. Maintaining a strong brand internally is just as important as it is externally; this allows employees to rally behind and drive the brand's mission and values. Motivated employees whose values align with the brand are more likely to share the business's mission on their personal social feeds, adding to the credibility of the business as a whole. 
Foster Community & Conversation 
The fact of the matter is, people are already talking about your industry and even your brand online. It is imperative that you become active in that conversation by listening to what your audience is saying and providing value. You will be able to steer the conversation and take proper action if you listen to what people are saying about your brand. This can open up additional revenue channels and in turn, increase customer loyalty.
There are multiple elements that make up a successful brand online; they all work off of the same foundation, which is to create a consistent brand presence.
Logo – Your logo will be the first thing people remember when they think of your brand, and it should reflect your brand's personality and values.
Website

– A website is no longer simply a digital storefront. Your website should be simple to navigate and provide your audience with not only product information, but content that provides value upfront. Additionally, the back end of your website needs to be optimized so users searching for that content can find it on major search engines. 

Social

– What you say, where you say it and how you talk about it are important to your brand identity and message. When developing content for social platforms, ensure your message is tailored to the specific platform i.e Facebook, Instagram, LinkedIn, and nowadays TikTok. However the most important part of publishing content on social is staying in your lane, and always being authentic to your brand personality 

Email

– Too often we forget about the power of email. If you have built a strong brand and your audience and customers have voluntarily said they want to hear directly from you, you want to ensure that you're providing those customers with timely, engaging and highly personal emails. Ensure your email list is organized, and you are providing relevant communications to foster relationships with some of your most engaged customers. 
Digital Advertising

– With so many channels at our fingertips (Search, Video, Display and Paid Social ads to name a few) ensure you are continuing to respect your audience and communicating with them, not at them through your ads. Continue to provide value, and engage them in communication. Be as targeted as possible, to provide the customer with a relevant message at the right time and place. 

Content Marketing

– It's hard to keep your audience engaged with your brand, however with a proper content strategy, and by providing the audience with timely and relevant content, you'll always be top of mind. If a brand can make someone laugh, feel something or teach them something, that person is far more likely to become an advocate. 

Influence Marketing

– Word of mouth is still King, even in the digital age. Utilizing a trusted figure in your customers' social sphere to use, review, and recommend your product to their fans is now a must for most brands. Nano and Micro-influencers (those with under 50K in followers) have been able to cultivate trust which can be passed over to your brand.
Proper Digital Branding is a critical part of business success. Start by implementing a digital strategy that is directly tied to your business values and goals. Pair this with a deep understanding of your customers as humans, and this will allow your company to build strong, authentic relationships with your customer base. Digital Branding isn't about selling or talking at your customers, but about involving them in your brand story and forming a community. 
If you have any questions about setting your business up for success online – please reach out to us. We are here to help 🙂
Any questions? Ask us anything 🙂