The digital sphere is a powerful space to be for any brand that wants to reach its target audience members. However, it is a space that is always evolving, and it's not always easy to keep up with current best practices. So, how do you know if your marketing efforts are supporting your company's short and long-term objectives?
As often as trends change and platforms evolve, there are six common errors that will always hinder your marketing success. If your marketing efforts aren't driving leads, consider whether you've committed one or more of the following mistakes.
1. You're marketing to the "general public"
The key to a successful marketing strategy lies in audience targeting. Remember: There is no such thing as "the general public." Ever. Any online or offline marketing strategy needs to first identify exactly who it must reach in order to be successful. No marketing approach has ever been successful investing advertising dollars into trying to reach as many different demographic groups as possible. The best way to avoid wasting your investment on demographics that surely won't be interested in your brand is to be strategic and selective about the people you target. 
By building an audience persona you can target your messaging and digital content to best resonate with the potential customers you want to reach. After developing your audience profile, you can do different social listening and audience research to determine which platforms are best to use for your messaging, which vocabulary is best to reach your audience and even what kinds of offers will most motivate your audience to engage with your brand. Simply put, if your strategy is not leveraging online tools to specifically target your audience demographics, it is bound to fail. 
2. You're not considering your buyers' pain points
Beyond identifying who your audiences are and what they are interested in, the driving concept in your marketing strategy should be how your product or service will solve your audiences' problems. That's what your customers' pain points are—their problems. 
Identifying customer pain points can be a complex process. They can be especially complicated to identify when your customers themselves aren't yet aware of the problem they're having. However, by understanding your audience prior to executing your strategy, you have the power to help your prospects realize they have a problem, and then to convince them that your product or service is the solution they've been searching for. By conducting significant, qualitative audience research and using an empathetic marketing approach, you can influence your audience's behaviour with your messaging. Use your audience profile to imagine how your product or service could make your audience members' lives easier. Imagine the gaps that exist in their day-to-day lives where your brand could fit. Then place it there.
3. You're investing in the wrong digital resources
One significant challenge in digital marketing can be selecting which channels and platforms are worthy of your company's investment. There are so many to choose from. Should you invest your staff resources into developing social media content for Facebook or for LinkedIn? Should you invest your advertising budget into Google display ads or search ads? If you choose to invest in the wrong one, your efforts will have been futile.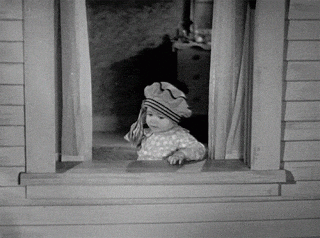 Choosing the correct marketing resources comes back to understanding your audience, their pain points and how you can solve their problems. To find out which platforms are worth your company's investment, conduct audience demographic research. Use insights tools on each platform you're considering to determine which demographics are most prevalent on each one. And most importantly, invest in a marketing team of professionals that will constantly evaluate your company's strategy and take action based on each platform's performance. Digital marketing doesn't stop at launching a campaign, but rather continues with constant learning and optimization.
4. You're not running remarketing campaigns
With all the prospect-retargeting capabilities offered through most digital marketing platforms, companies have the opportunity to walk their prospective clients or customers through the first stages of the buyer's journey without even making direct contact. Not using these tools to your advantage is a huge missed opportunity.
Platforms like Google Ads and Facebook allow you to target groups of prospects based on how many times they've already engaged with your brand and your content. You can even remarket specific products to individuals who have visited that product's page before. These tools allow you to cater your messaging to audiences based on their level of familiarity with your brand, and give you the opportunity to transform an online lead into a loyal customer.
5. You're not split testing your content
Split testing refers to the process of using different versions of the same content, and determine which version performs the best on any given platform. For example, if you were to launch an ad for a specific pair of boots, you might run one version of the ad with copy that emphasizes the boot's leather exterior, and one version with copy that emphasizes the supportive sole. After a trial period, you would assess the results of each version of the ad, and choose to run the most effective version with a full budget.
Split testing is another way to ensure that you are investing in the best, most relevant content for your target audiences. Running optimal content will mean an optimal return on investment for your company.
6. You're not engaging with your audience
Finally, digital marketing is unique in that many platforms offer companies the opportunity to directly interact with their prospective customers. As previously mentioned, digital marketing does not stop at launching a campaign. If you have recently implemented a new social media strategy or launched a new digital campaign, you will notice that your audience will comment and engage with these posts. Part of maintaining your campaigns is to manage these comments and interactions. In fact, to ignore these comments is to miss out on a great opportunity to control your company's reputation and boost customer loyalty.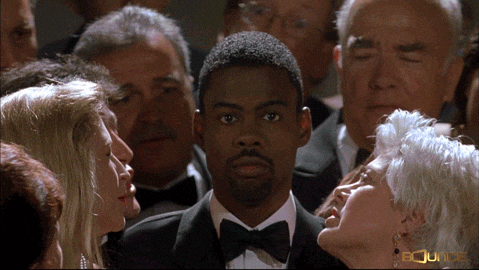 By interacting directly with the people who engage with your content, you begin to foster a relationship between your company and your target audience. You can even mediate negative experiences and handle customer service complaints via your digital campaigns. When someone leaves a positive comment on your company's public content, respond and thank them for their interest; it will encourage that person—and their online community—to engage with your brand more in the future. When someone leaves a negative comment on your public content, respond diplomatically and kindly. Offer apologies and invite them to engage with your brand in a direct message to resolve the issue. Other audience members will witness these interactions and perceive your company as attentive, transparent and proactive.
If you have questions about your current marketing or advertising, or just want to chat – we are always here to help. Drop us a line below 🙌🏽
Any questions? Ask us anything 🙂